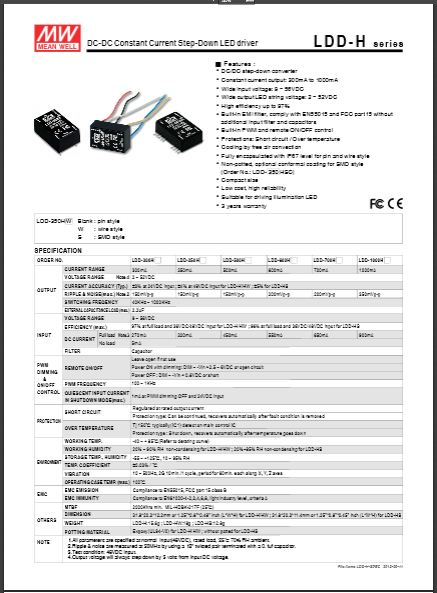 Meanwell LDD-H drivers are used in MakersDRIVER products (5Up PRO, 2up PRO, and 2Up BASIC). These LED driver modules push into sockets on your MakersDRIVER board and provide a constant current source for your LEDs.
Please check with your reseller/vendor to determine if Meanwell LDD-H drivers are included with your MakersDRIVER purchase.
Meanwell LDD-H series drivers are available in 300mA, 500mA, 700mA, and 1Amp. By choosing the appropriate LDD, you can choose the current your LED's are run at. See your LED product page or data sheet to determine the run current for a particular LED.
Please note that the new LDD-1000L series is not compatible with the MakersDRIVER due to the location of the DIM pin.
LDD-1000H: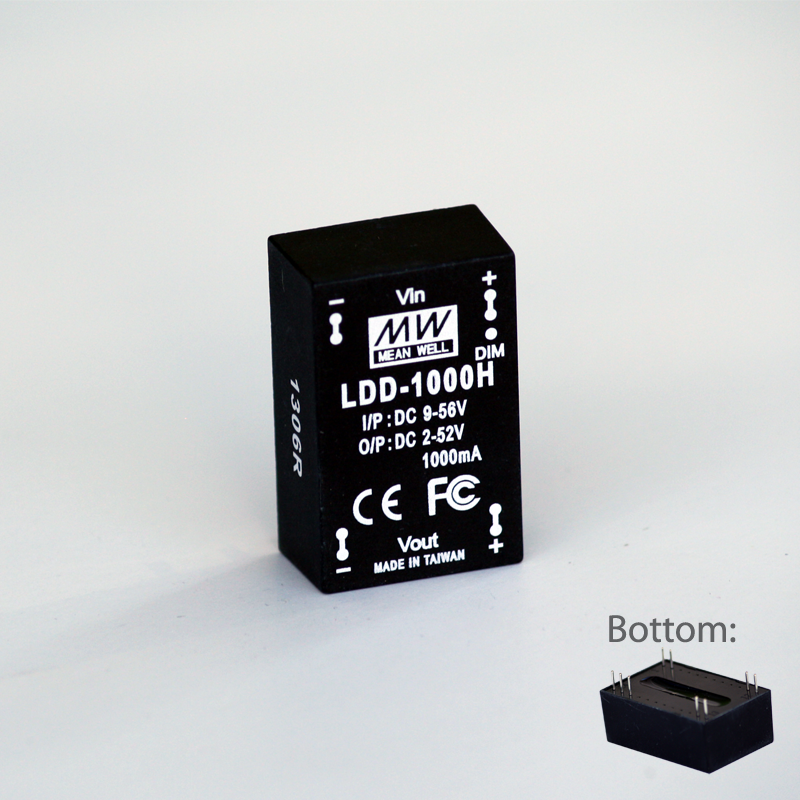 5UP Pro Installation: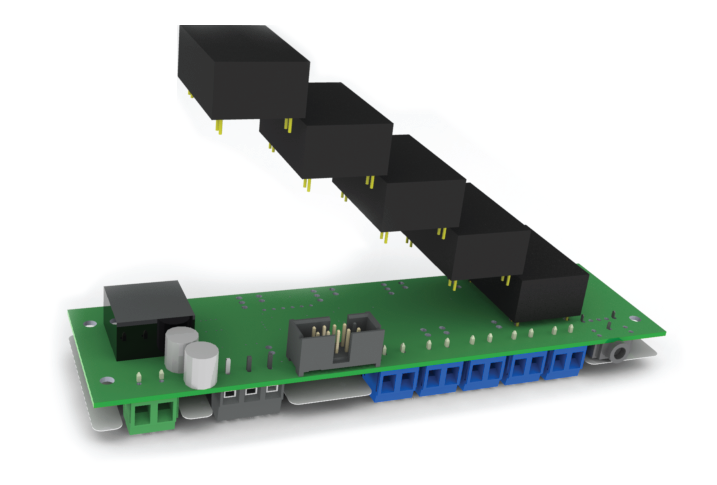 2Up PRO & 2UP BASIC Installation: